***Updated November 2019 due to the redesign on Nevada Silver Flume
Nevada LLCs offer excellent creditor protection but can be cumbersome to renew by mail.  Fortunately, the Nevada Secretary of State offers an efficient method of renewing your annual list and business license online.  Here's a step-by-step process of making this otherwise confusing process quick and easy.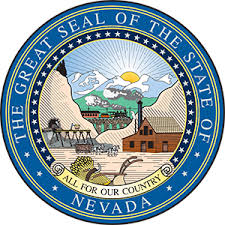 Visit www.nvsilverflume.gov
If you haven't already registered, click 'Register' in the upper right-hand corner and enter your name, contact info, and pick a password.
Once you're registered, click 'Log In' in the upper right-hand corner.
In the center box click on 'File Annual or Amended List' under the 'Existing Business' heading.
Type in your business name in the search field, click 'Search,' and then click 'Manage this Business' next on your business listing.
Click the Green 'Renew' box.
Unless you have a business license fee exemption (very rare, see below), click 'Next.'
If you are adding an officer, enter their information.  If the officers under the 'Active Officers' box hasn't changed, then just click 'Next' at the bottom.  If the active officer(s) is the same but you need to change their address, click the edit button and update the information.
Complete the attestation, click 'Save,' then click 'Next.'
Review the entered information and confirm its accuracy, then click 'Add to shopping cart' at the bottom.
Now you're ready to pay and complete the process.  Click the green 'Checkout Now' button and you'll be taken to the page to enter your payment method.
As of November 2019, the fee for your annual list is $150 and your business license is $200.  Nevada is one of the more expensive states to maintain an LLC because of the unavoidable business license.  Unless you are a motion picture company, a non-profit, or have a low income, home-based business, you can expect to pay a business license fee with your LLC renewal.  Learn more about the business license and exemptions from it here.
Once you've registered, if your information is the same year to year, the renewal process could be completed in under a minute.  In my experience the NV Silver Flume site is among the easiest LLC renewal processes in the country.