Maintaining a Wyoming LLC can be an excellent choice to own brokerage and investment accounts inside of irrevocable trusts.  Wyoming offers superior asset protection, no disclosu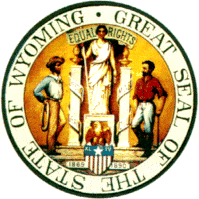 re of ownership or management, and is inexpensive.  As of 2015, the fees to file a Wyoming LLC were $50 and $100 to renew.
Wyoming requires you to renew your LLC by filing an annual report due annually on the anniversary of your original filing.  Wyoming makes it very quick and easy to renew your Wyoming LLC via its online portal. All you'll need is your WY Filing ID number (this will be four digit comprising the year you established your Wyoming LLC, and nine digits that follow, i.e. 2014-000123XXX).  Here are the steps to renew your Wyoming LLC.
Click the 'Annual Report Filing' box.
Click the 'Get Started' box.
Enter your Wyoming Filing ID number and click 'Next.'
Confirm the correct entity has been generated and the displayed information is correct and then click 'Next.' (If you need to change the registered agent, LLC name, or any other information in this window you'll need to visit this page: http://soswy.state.wy.us/Forms/Default.aspx?root=Business to complete and submit the relevant form.)
Confirm or change the mailing address for the entity and then click 'Next.'
Confirm or change the principal office address for the entity and then click 'Next.'  You should also confirm your email address is correct if you prefer a quicker form of notification.
Finally, the filing fees.  Wyoming provides a balance sheet to calculate your filing fees which will be the greater of $50 or 0.02% of your LLC total asset value.  However, values should only be entered for assets physically located or used in Wyoming.  If none, then your renewal fee will be a flat $50.  Complete the form as appropriate and click 'Next.'
Review the information one last time and then click 'Continue.'
Confirm your submission by checking the certification box and entering your name and email and then click 'Next.'
This brings you to the payment window. Pay your fee plus a $2 convenience fee and you'll receive a receipt and a printable copy of your filed Annual Report. Print and save these documents and keep them with your LLC records.
For a majority of people this process should have lasted about five minutes and in my experience is one of the easiest LLC renewal processes in the country.  It's very likely that you'll need to renew with your registered agent at about the same time so be sure to take care of that also.