***NOTE: I only prepare or file homestead declarations for estate planning clients. The guide below is intended to provide you assistance in preparing and recording a homestead declaration on your own.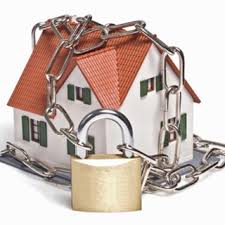 Periodically I receive questions about asset protection for the client's primary residence. In Nevada, that's an easy problem to solve. Nevada offers one of the most generous homestead exemption laws in the country. This is a huge benefit for Nevada residents thanks to Nevada's strong public policy in preventing its residents from losing their homes over a judgment. Here's what you need to do:
Visit the Clark County Assessor's webpage for their detailed explanation on what the Homestead Law offers. You'll also find a link to the downloadable and
fillable pdf Declaration of Homestead form. This form is recognized in every county in Nevada, not just Clark.
You'll need to enter the Assessor's Parcel Number (APN) for your property. If you live in Clark County, look it up through this link. If not, contact your County Assessor for the number.
Enter in your name and contact info in the "recording requested by" section.
Check the box next to your marital/declaration status.
Check the box next to your home type.
Using the official record you looked up earlier to find your APN, enter in the name on title.
On the next line enter the name of the person(s) claiming the homestead protection.
Now enter your city and county.
Again, using that APN record, enter in the legal description of the property. You might need to pull up the deed to do this. If the description won't fit, type in "See Exhibit A" and then, on a separate piece of paper titled "Exhibit A," type in the exact legal description.
The person on title will need to sign before a notary. So at this point, print it out, date it, and sign in front of a notary.
Now, go back to the Clark County Assessor's webpage and follow the procedures for recording the document. Recording fees are $40. You may either walk in the homestead declaration or mail it.
In less than 10 minutes you can prepare a document that will offer some of the best asset protection benefits you'll ever need!
FREQUENTLY ASKED QUESTIONS



I have recorded a homestead on my property, but have recently deeded the property into my revocable living trust. Do I need to refile a homestead declaration?
No. Per NRS 115.020(5), moving an already "homesteaded" property into your revocable trust, so long as you are its beneficiary, will not require you to re-file.  However, if the beneficial owner changes, re-filing is necessary to secure the protection
My spouse's name is on title and I have written his/her name in as a resident of the property. Does my spouse need to sign the declaration also?
No. When you check 'Married (filing jointly)' you can declare your homestead without your spouse countersigning. That is true of anyone declaring a homestead for more than themselves so long as the person's name is on title and the appropriate box is checked.
My house is worth more than the exemption limit of $550,000. Does the homestead exemption still work for me?
The homestead exemption protect $550,000 in equity in your home. So a home worth $600,000 is still fully protected when the owner has a mortgage of greater than $50,000 (resulting in net equity of $550K or less).
A lien has been placed on my home even though I have a homestead declaration recorded. Can they do that?
Yes. The homestead exemption precludes a creditor from forcing the sale of your home while you live there, but a creditor can still lien your home to collect upon a sale. (Note that a homestead does not protect you from a mortgage lien where the home itself was specifically pledged as security on a promissory note.)
The form asks for the legal description. Where do I find that?
Follow the link in step 2 and then find your property either by 'Owner Name' or 'Address' in the column just to the left of the middle of the page under the 'Search' heading. Once you find your listing you can click on the previously recorded deed to pull that up and locate the legal description.