Estate planning primarily involves making many crucial decisions regarding the care of minor children and the disposition of your property and assets after your death. For many, that is reason enough to disregard planning until later in life. Unfortunately, unpredictable events occur in life rendering it too late for planning. In those circumstances, surviving family members are left with additional and unnecessary grief in settling your estate, finding guardians for your children, and paying potentially thousands of dollars in fees and taxes.
With so much at stake, why not take the time to speak with an educated advisor and solve the issues ahead of time, preventing them from ever becoming issues? The out of pocket cost is minimal compared to the emotional and financial costs you will save your family. Perhaps more important, you will have a plan in place that will preserve your wealth to benefit future generations.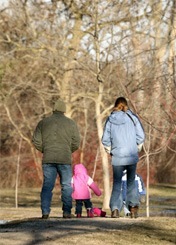 Married or single, I charge between $2200 and $2500 for a typical estate plan with the actual price generally depending on the complexity of the desired distribution provisions.  The flat fee includes wills, financial powers of attorney, health care directives (medical power of attorney and living will) and a revocable trust.  In addition, I assist you with asset transfers and am available for questions down the road, all for the same flat fee price.
When you call my office, you deal with me directly. I do not hand you off to a paralegal or secretary, but instead work one-on-one with you to answer your questions, address your planning dilemmas, and assist you in creating the ideal, perfectly-tailored estate plan and revocable living trust. You can read about the typical Las Vegas estate planning process from beginning to end at this blog post.