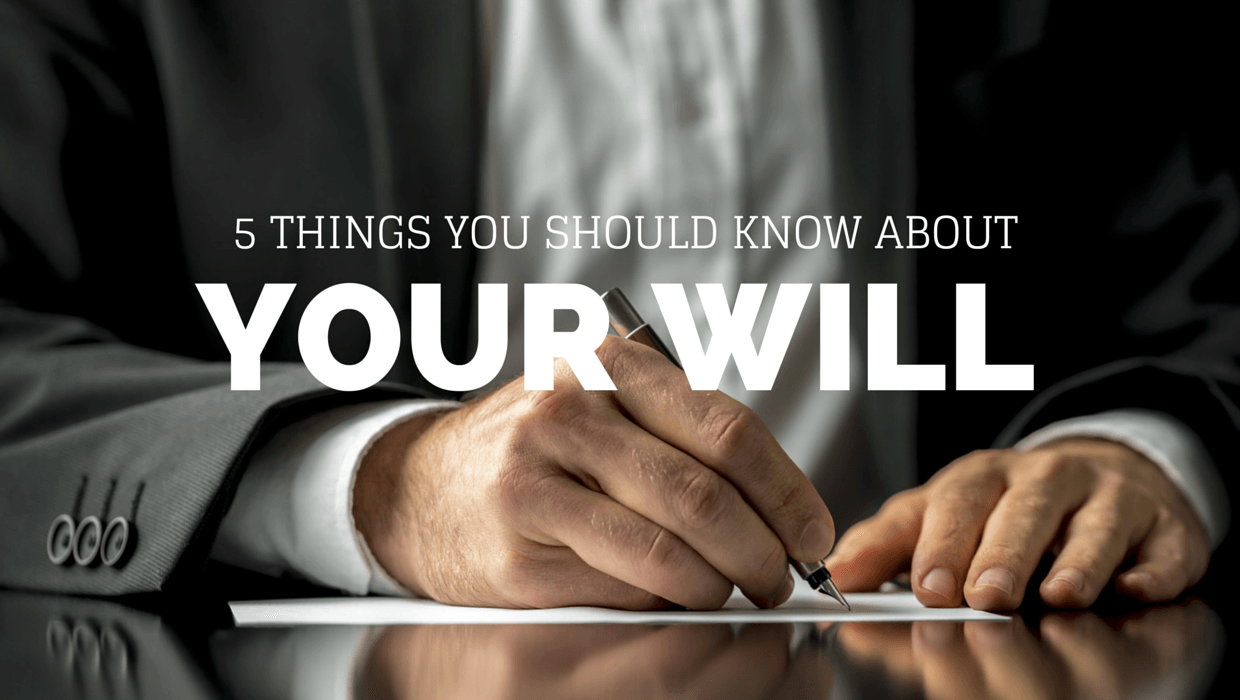 If you don't have a will in place, now is the best time to start planning. Creating a will is one of those tasks that everyone knows they should do, but one that often gets put off. If you're brand new to the concept of estate planning, there are a few things you should know about creating a will.
It's not that difficult. If you're intimidated by the thought of creating your will, don't be. To create a will, you really just need to do three things: decide what you have to inherit, determine who you'd like to inherit it.  Making it legally binding by executing it properly can be left to your attorney to worry about.
You need to cover your bases: Many people don't realize what won't automatically be included in a will. Funds from retirement accounts, life insurance policies and jointly owned real estate may be among these.
Specificity is your friend: A will that leaves little room for interpretation can make the execution easier on your family (or whoever your beneficiaries are). To help avoid family conflict, discuss your choices with your beneficiaries now.
Include your business: If you own a business, it's important to make plans for it as well.
You could have 14 children and 45 grandchildren, but you're not required to leave anything to any of them. Remembering that your last requests are your personal choices is important when creating a will.
When it comes to your will, you don't have to go it alone. An estate planning attorney can help you navigate the details surrounding your will as well as help you through other estate planning necessities. The Law Office of Michael Cahill is here to help when you're ready to tackle this important task.